Custom server
for your tasks
best solution at the best price
Rapid deployment
Scalability
Resilient data center
Consulting and support
Graphics accelerator
for different needs of your business
It is designed to accelerate various tasks in the cloud, including high-perfomance computing, training and inference of deep learning algorithms, machine learning, data analysis, and plotting.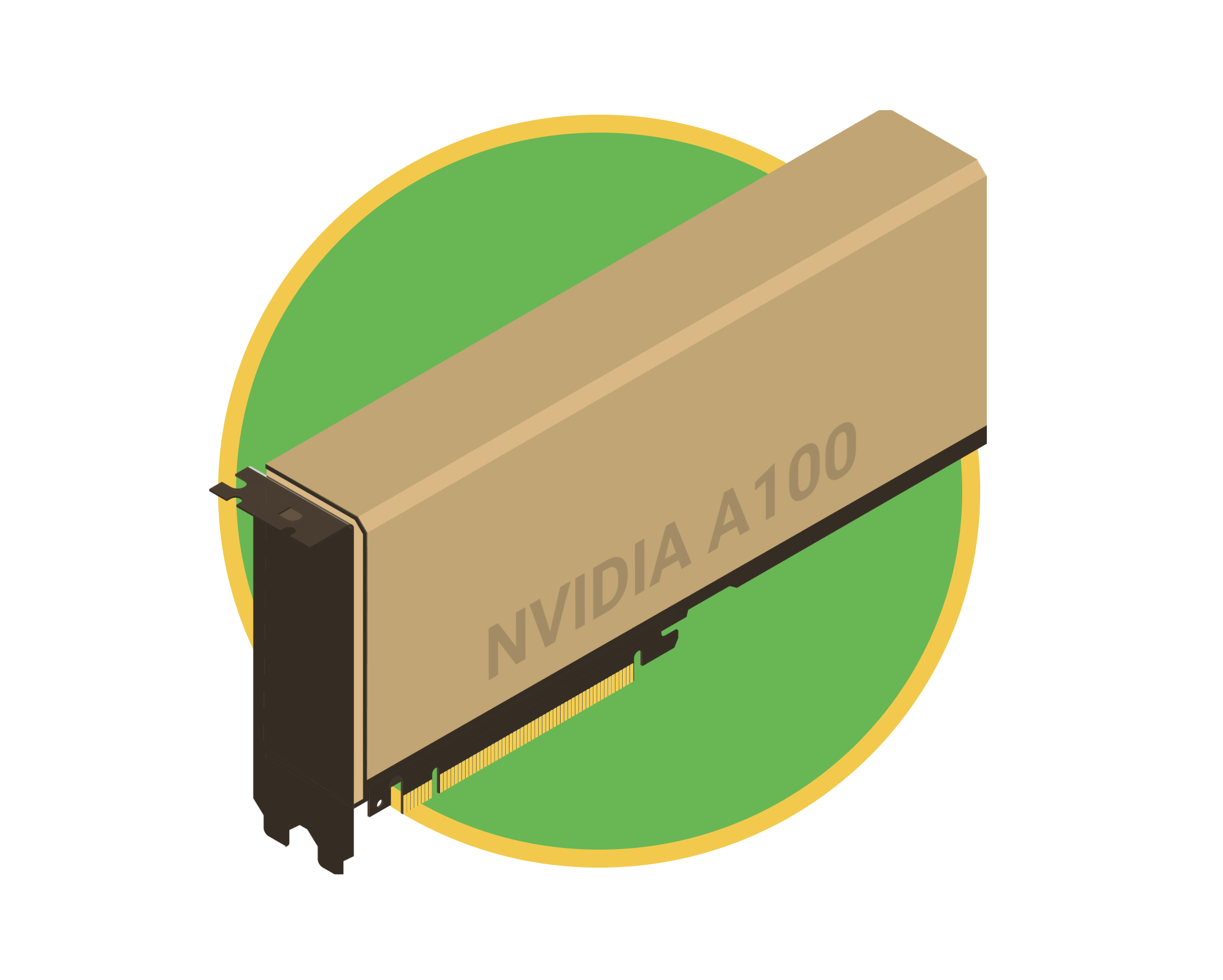 NVIDIA TESLA A100
Multi-Instance GPU (MIG) feature allows GPU A100 to split up to seven GPU instances to solve different tasks simultaneously on one accelerator.
CUDA cores double the number of single-precision floating point operations (FP32).
40 GB of HBM2 high speed memory with the best in its class bandwidth of 1555 GB / sec.
Why HPC Park's Dedicated Servers should be chosen?
Dedicated servers are provided based on CPU and GPU. You can customize and change the configuration of the server to suit your needs.
You can increase or decrease resources depending on the actual needs of your business at the transparent and understandable price.
It's provided a lot of security solutions such as virtual firewalls, role-based permission control, internal network isolation, virus protection, and traffic throttling.
Services can be delivered within minutes, enabling rapid deployment and faster time-to-market.
You can use high-performance resources in data centers and servers in the Russian Federation.
The team of experienced specialists is ready to provide operational support and answer any questions you may have.
Сomplete the contact
form below
Our specialist will
contact you soon
Hpc Park cooperates with legal entities
Form submitted successfully